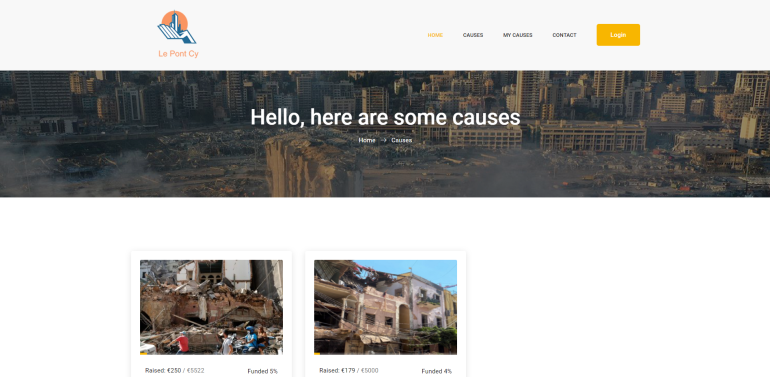 Le Pont Cy
The purpose and the base of our idea is a web platform that provides the victims of the explosion, a way to ask help for their houses and buildings and houses that have been seriously impacted.
Using our platform, they can specify the amount of money required for the repairs of the buildings and what kind of materials they need.

Then users and companies across the Mediterranean can donate money or the materials they need.

Companies can also give great discounts for the repairs and services. A huge difference of our project with others is that companies which contribute, are advertised on our platform, therefore giving them more exposure to other clients.
As a separate page showing their donations on out platform is created.

Sponsors/Investors can invest in us and we'll have permanent banners advertising them. And the money will be used to maintain the platform and advertise campaigns

Therefore we give more motive for companies to donate through our platform and can benefit the Lebanese community and themselves.

Our project can also be applicable in other donation campaigns, hence the platform would be sustainable. So in cases of other crisis. The Mediterranean's help will only be a click away.